The Best New Table Game contest is always a highlight at Casino Journal's annual Cutting Edge Table Games contest.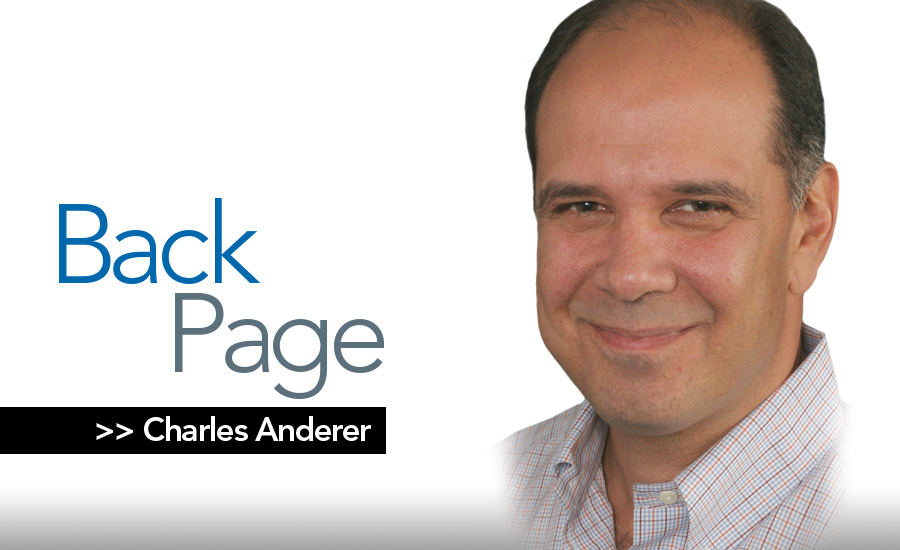 This year, our congratulations go to the folks at Texas Switch, whose game by the same name took first prize. We're also very grateful to the properties who give the contest the full weight that it has by agreeing to give the winning game floor space, pending the necessary jurisdictional and regulatory requirements:  Akwesasne Mohawk Casino & Resort, Bucky's Casino, Grey Eagle Casino, Muckleshoot Casino and Saratoga Casino Blackhawk.
The contest was sponsored this year by EZ Baccarat, winner of the conference's first ever new game contest in 2008. In presenting the award to Texas Switch, inventor Robin Powell said, "now is when the work begins," and he would know. It took 10 years for EZ Baccarat to gain robust casino distribution, and there have been plenty more challenges since, not least the threat of imitation games, none of which were able to compete with the strength of the EZ Baccarat brand.
The challenges facing table game developers are many, as are the dos and don'ts. They were expertly detailed in an earlier session by Dr. Mark Yoseloff, executive director of UNLV's Center for Gaming Innovation and former chairman and CEO of Shuffle Master from 2000-09. Here's a sampling:
Would you play your own game? If the answer is no, why would you expect anyone else to play it? "Some people seem so disinterested in their own games that I question whether they would play them," said Yoseloff.  "And another point is don't underestimate the casino player; I see this all the time. You as the game inventor are, of course, brilliant, but the average casino player is an idiot. That mentality gets you nowhere as a creator."
By the way, this year's winner passes this particular test with flying colors. Texas Switch, which was developed in June, came to inventor Sean Henn during a bad card session. "I was playing Ultimate Texas Hold'Em and I kept getting lousy cards and having to fold them and I was thinking, 'God, I wish I could just switch my two cards and play,'" he said. "The light bulb went off, I started tinkering and here we are."
Game rules and dealing procedures:Regulators and operators require detailed rules. Have many decks of cards does it use? How many dice? What are the betting sequences? You have to think step-by-step as a game inventor how the game is going to work. What is the game math?
How many decision points are there in a game?Some games have none. Most games have at least one.
How is win or loss determined, and what procedures does the dealer follow in collecting?"I played one game out there that was so complicated that you might be lucky to get 20 rounds an hour completed, said Yoseloff. "There were like 18 bets on the table; some were initial bets and some were added bets. Even though you've lost some of these bets, some things are still in action and the cards are still alive. I was picturing any casino training a dealer to remember everything."
Will my game appeal to the casinos?You have several masters; the player and the casino, and they're adversarial.  The new game has to make more money than the game it replaces and it has to make more money than a game that carries no monthly fees. "From the casino's perspective, they don't want to know the true house advantage, they want to know the ease of dealing," said Yoseloff. In terms of wagers-per-hand, the sweet spot is two to five per game. As for rounds per hour, a lot of casinos are shooting for 60 with blackjack. It used to be 50. The slowest game is pai gow poker at 30 rounds per hour.
The player: "There is a psychological probability of everything and a real probability," said Yoseloff. "The public generally overestimates the likelihood of positive events and underestimates the likelihood of negative events. In order for your game to be appealing to the public, it has to have the right psychological probability. One time we put in a game and a table manager said to me, 'This game will never work because we can't win money' We had buried the house advantage so cleverly in that game that he was convinced that somehow there was an error. A week later, he was a believer. Your game has to have the right psychological mathematical appeal."