Throughout its history, the Top 20 Most Innovative Gaming Technology Products Awards has spotlighted nascent, cutting-edge products and systems with the potential to transform casino resort operation and profitability.
The 22nd edition of this contest is no exception, with winning entries showcasing an eclectic mix of tech solutions that run from the complex (artificial intelligence, facial recognition, cardless gaming systems and advanced game mechanics) to the commonplace (casino chip cleaning, security locks and slot signage).
A panel of impartial, expert judges evaluated nearly 50 entries from industry vendors showcasing their newest, most innovative products and services to decide the awards. We would like to recognize and thank the judges for their valuable time and the diligence of their analysis to compile this group of top products:
• Warren Davidson, slot director, Coushatta Resort;
• Donne Grable, vice president, gaming operations, VCAT LLC; and
• Claudia Winkler, president, GHI Solutions.
The Platinum, Gold and Silver Award winners of the Top 20 Most Innovative Gaming Technology Products Awards will be announced in October and profiled in the October issue of Casino Journal.
Descriptions of the Top 20 products, written by participants, excerpted by Casino Journal editors and listed alphabetically by company, follow:
---
Historical Horse Racing System- AINSWORTH GAME TECHNOLOGY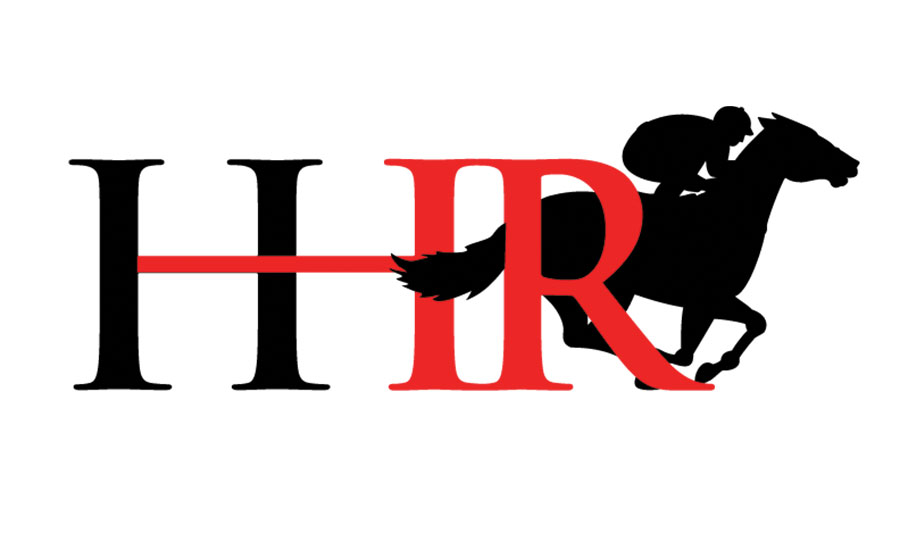 Ainsworth's Historical Horse Racing System (HHR System)—designed in partnership with Churchill Downs Incorporated—has been a true industry disruptor by creating a world-class means of using past horse race information to determine wagering outcomes on innovative terminals.
In many jurisdictions around the world, slot-style games driven by random number generators are not allowed. In some of those jurisdictions, other types of wagering like bingo, pull-tabs, lottery or horse racing are allowed. Ainsworth's patent pending HHR System is a parimutuel wagering system designed to use historical horse racing information to determine wagering outcomes on games and cabinets that have the look and feel of games seen in casinos.
The use of historical event information to drive results that simulate slot machines has many inherent challenges, namely the inability to replicate the exact bets, odds and prizes of slot-style games. Ainsworth's HHR System solves these challenges and is able to provide the features, functionality, game play characteristics , hit frequencies, volatility, prizes and progressives of typical  games and create a compelling replication of the casino game play experience in a parimutuel facility.
The HHR System enables gameplay on Ainsworth's full suite of gaming cabinets. Currently, more than 70 individual game titles—including iconic brands like PAC-MAN and player favorites like QuickSpin and Mustang Money—are available from Ainsworth for use in the HHR market.
The patent pending HHR System is now deployed and operating on 1,000 wagering terminals.
"Ainsworth has taken the HHR market from just 'OK' to 'Wow' with their HHR system," one judge said. "There have been many gameplay innovations over the years to allow results to display and feel like a slot machine; Class II and Central Determination to name a few.  Ainsworth has created a whole new play for HHR jurisdictions that players are going to love."
---
EDGE X Cabinet- ARISTOCRAT TECHNOLOGIES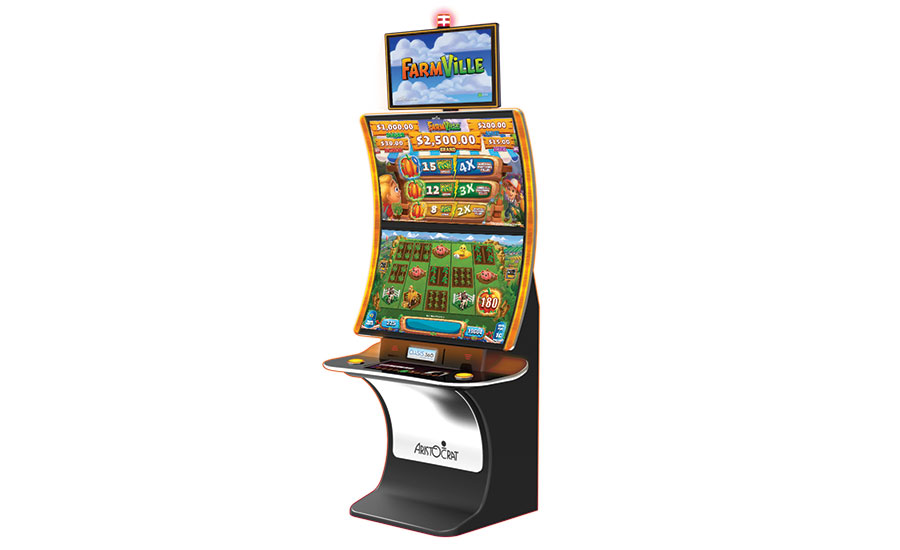 Aristocrat's all-new EDGE X cabinet is a new benchmark in slot cabinet design. It elevates the gaming experience with a mini-jumbo format that fits onto the main gaming floor. EDGE X takes a new approach to entertaining players with a cinematic approach that is realized in visuals, sound and touch.
To begin, the cabinet features two stacked, horizontal, curved 43-inch cinematic LCD screens displaying panoramic views. The sweeping landscape set-up enabled Aristocrat's design team to create content that effectively uses every inch of the dual landscape screens for maximum entertainment impact. Adding to the sensory mix is stereo symphonic surround sound that punctuates the visual action. A virtual button deck is also larger than average and allows for creative mechanics. For example, in the Madonna Slot Game, a karaoke screen appears on the button deck, allowing players to sing along with their favorite Madonna tunes as they play. EDGE X has two big launch titles: FarmVille and Madonna.
The EDGE X cabinet positively impacts operators by providing them with a new tool to directly compete against other cinematic-driven entertainment options. Players can sit at home and watch their large-format LCDs; however, EDGE X allows operators to offer an entertaining, rewarding, cinematic experience on the casino floor.
 "The EDGE X Cabinet is a great new entry into the mini-jumbo segment and with content from Aristocrat it looks like a real winner," a judge said. "With most games getting bigger and brighter this one is clearly different which will help it stand out from the crowd."
---
Mobile nCompass- ARISTOCRAT TECHNOLOGIES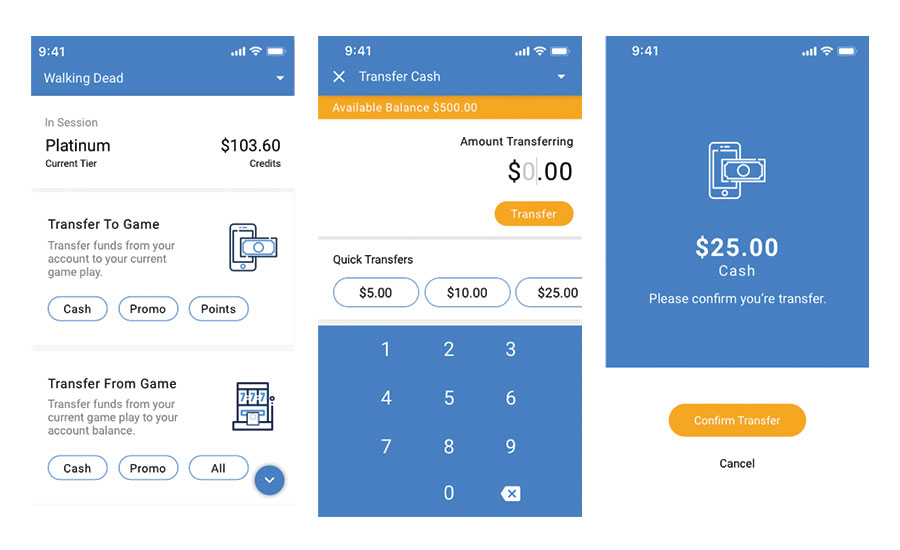 Mobile nCompass is a completely new and innovative digital solution for the casino floor, and it helps to increase value and player loyalty.
After intensive research and development, Aristocrat created Mobile nCompass, a way for players to connect with the electronic gaming machine (EGM) via the comfort and familiarity of their own mobile device. Totally new to the gaming industry, Mobile nCompass allows players to connect with an EGM via a beacon, without the impediment of a player's card they have to wear around their neck or wrist or carry in their purse or wallet. Using the phone they already have in their hand, a player simply uses an app to connect with the game, where they can interact with a wide range of features, such as viewing meter credits, seeing promotions, and transferring PBT down/up from their active balance.
In addition, after the app has disconnected from the EGM, a new page of content will appear to the mobile user that shows the image of their tier within the casinos club program, tier points needed to reach next tier, points earned within a session, and overall total loyalty club points.
Mobile nCompass helps to increase value and player loyalty—since a patron can use their own mobile device, each person can interact with the casino in a more personal way and use unique features that keep each individual player more engaged with the casino.
"Mobile nCompass is going the perfect direction for casino management systems that are trying to get away from the player loyalty card," a judge said. "Using existing technology as the basis instead of creating something new makes perfect sense as almost everyone in America has a smart phone."
---
Automated Machine Learning Platform- DATAROBOT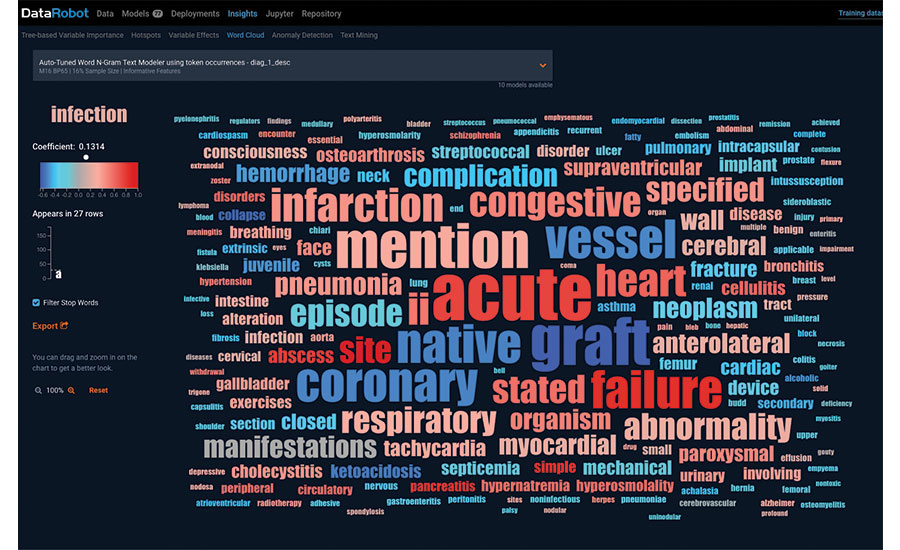 Today, with the advent of artificial intelligence (AI) and machine learning, businesses are finding new ways to manage and leverage insights from the enormous glut of data. DataRobot was founded on the belief that there wouldn't be enough data scientists to meet the demand for AI and machine learning and that it was possible to teach machines to do much of the work for a data scientist. Automated machine learning is the key to faster, more accurate predictions that unlock the potential of data in any industry.
DataRobot's Automated Machine Learning Platform enables casinos and gaming companies to leverage AI in ways that previously weren't possible. The platform puts the power of machine learning into the hands of any business user, automating the data science workflow and offering pre-packaged expertise that enables users to build and deploy the most accurate predictive models in minutes. The use cases are endless: DataRobot can help casinos predict future player club behavior; determine which offer will lead to the maximum play by the recipient; identify risk when issuing credit; and identify suspicious behavior to stop money laundering or cheating.
In the gaming industry, casinos' have massive amounts of information on their players' behavior. Casinos need to be able to rapidly take this information and turn it into insights and decisions on who to market to, interact with and incentivize. DataRobot empowers the casino's staff to combine the data they have with the power of modern machine learning and AI to rapidly deliver predictions on all aspects of the business to stay ahead of the competition.
"The best feature is the near limitless possibilities in the employment of this technology," according to one judge. "Casino operators need to begin using AI tools and the DataRobot product appears to be a great option."
---
Elite Chip Care- ELITE GAMING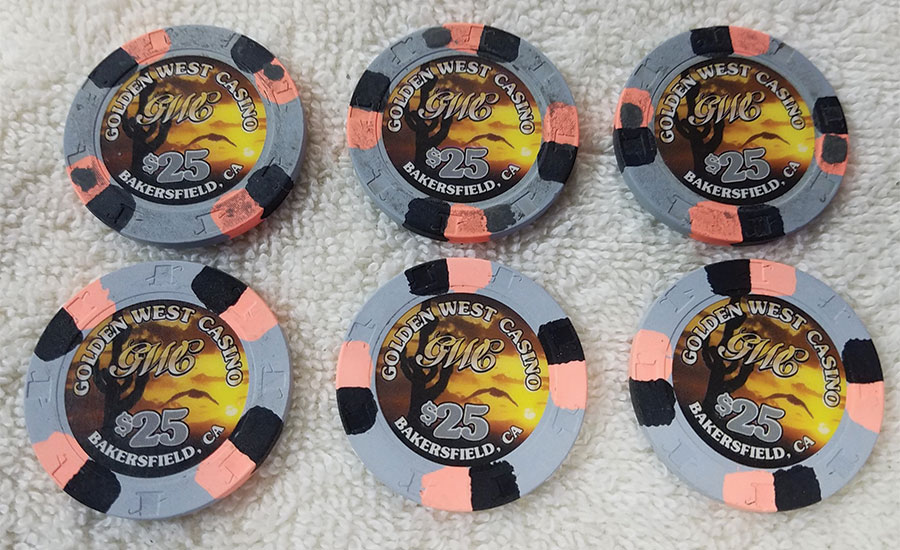 Elite Gaming's Elite Chip Care is a one-of-a-kind, on-site service offered to clean, sanitize, dry and re-rack casino chips on an industrial scale.
Until now, casinos had no viable option for regularly cleaning chip sets; many simply let the chips get dirtier and dirtier and then purchased new chips, and then repeated the process when the replacement chips got dirty. Some properties opt to clean chips in-house, often purchasing expensive chip cleaning systems that they later find to be too labor intensive and generate poor results.
Elite Chip Care is fully mobile and may be set up in any number of locations and configurations. The basket design is the key to this system; it has the ability to hold large quantities of chips (640 per basket) in a compact area, with absolute minimal contact between the chips. Another key design aspect of the basket is the ease and speed at which chips are able to be loaded and unloaded, alleviating the risk risking injury from repetitive hand movements.
"Chip cleaning is one of those tasks that often gets deferred but it really is important," one judge said. "Elite Chip Care is filling a genuine need in the industry."
"The mobility of the equipment is what sets this product apart," added another judge. "Without this the business model would not be possible at all."
---
Empire Arena Discovery Shark Week- EVERI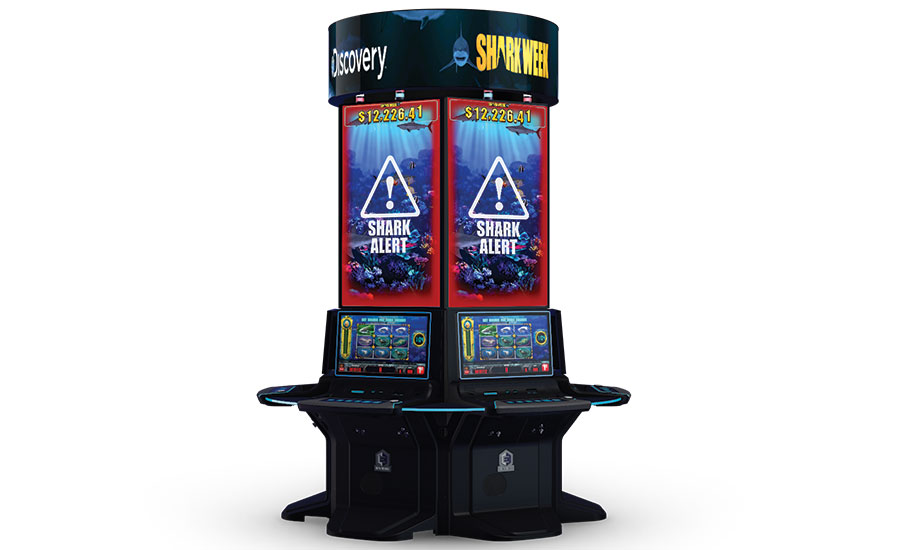 Everi's Empire Arena, an expanded and enhanced version of the company's Empire 5527 cabinet, is transforming how operators can maximize their floor to generate higher returns on their investment with a solution that offers a significant amount of banking flexibility in a small footprint.
This flexibility allows for multiple configurations starting with three units up to eight units. In fact, Empire Arena consumes up to 20 percent less floor space in a six-unit carousel configuration versus a conventional carousel due to the space-efficient design of the nucleus of Empire Arena. Further, many competitors' video wall products are limited to wall placements; however, Empire Arena can be configured for placement in the middle of the floor.
In addition to its banking flexibility, Empire Arena is powered by Everi's Nitro media system which enables operators to offer their patrons a fully immersive entertainment experience which comes to life through the product's launch theme Discovery Shark Week. Players peer through a window into an undersea world filled with lively sharks and other sea life swimming around a brightly colored coral reef. Sea life transitions seamlessly across massive 55-inch portrait format top screens while players engage with four exciting base games through touch-capable 27-inch landscape-oriented LCD bottom screens, making it impossible to miss on the gaming floor.
One of the most innovative elements of this particular theme on Empire Arena is the heart-pounding bank-wide bonus feature Shark Alert. The attention-grabbing alert creates an incredible amount of anticipation for players prompting them to prepare for a new adrenaline-pumping rate of play. The bonus encourages players to bet faster and steal prize-awarding sharks from other players on the bank, creating a sense of competition and community style play that other banked products simply do not deliver.
"Perhaps the best feature here is the multiple configuration ability… it's nice to see manufacturers not getting locked into just one cool new look but having the ability to do several configurations," a judge said.
---
PowerKiosk- EVERI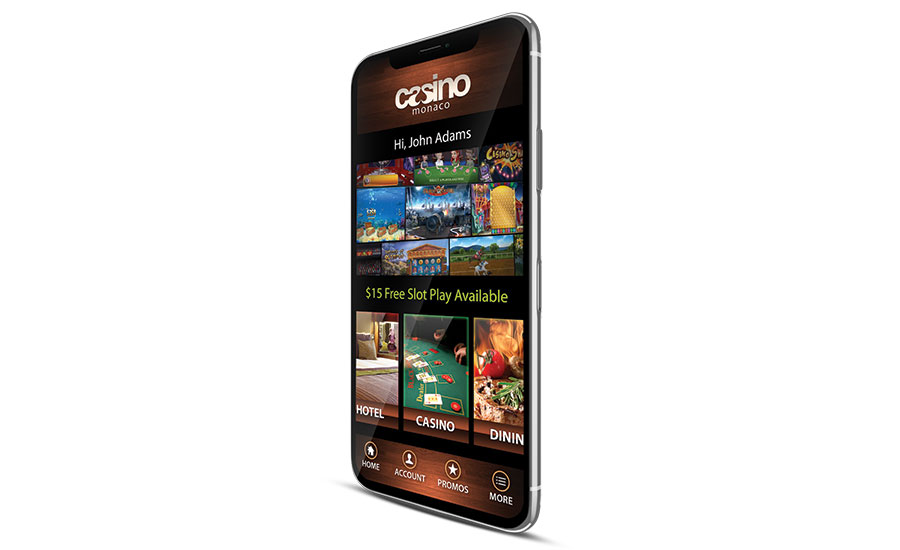 Everi's PowerKiosk platform powered by Atrient is revolutionizing how casino operators award and cultivate loyalty. This unique business process solution with card printing, enrollment, promotional and mobile capabilities continues to deliver tangible results for operators with deployments in more than 100 commercial and tribal casinos in the Americas, Australia, and Asia.
The PowerKiosk platform has three core modules giving operators the flexibility to create promotions, offers, tournament registration and sports picks; virtual drawings; and patron enrollment and card reprint. The PowerKiosk platform enables operators to interactively market their property through a custom-built, brand-extending user interface. The platform delivers the most flexible, efficient, and reliable mechanisms for awarding loyalty, encouraging play and improving player contact data capture. Everi's immersive promotional game library and virtual drawings help automate several critical marketing initiatives while ensuring its partners responsibly reinvest in their player databases.
The platform is packaged with two other innovative products—PowerKiosk Enrollment and PowerKiosk Mobile. PowerKiosk Enrollment is a loyalty enrollment and card-reprinting kiosk that reduces enrollment and reprint transaction times, which relieves stress on a player's club, stimulates time on device and improves patron satisfaction. PowerKiosk Mobile is the first and only solution to date that enables player participation in online promotions and casinos to award players from any mobile device, effectively offering operators global reach to their patron databases.
More than just a promotion system, the PowerKiosk platform is a complete application for player loyalty. Everi's goal is to make the process as seamless as possible to produce, manage, and execute promotions that align with the operator's financial and strategic goals.
"This kiosk is a proven product in the marketplace," a judge said. "The ability to reprint a player's card can eliminate 80 percent of the visits to the player's club."
---
QuikTicket- EVERI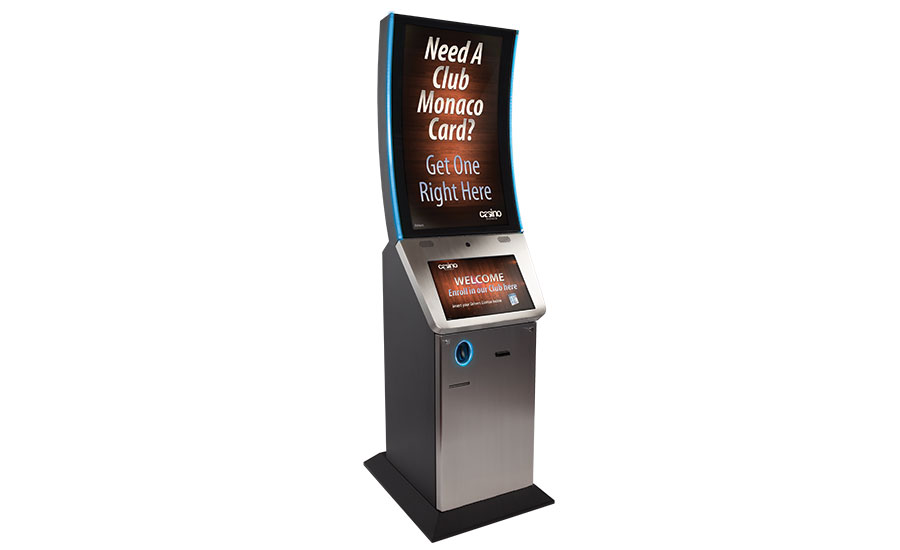 QuikTicket is a simple and flexible feature to help operators maximize funds to their floor and improve t operating efficiencies while offering patrons another secure, efficient and convenient cash access transaction.
In addition to ATM and cash advance options, QuikTicket dispenses gaming tickets in lieu of cash from Everi kiosks with the transaction authorized as a point-of-sale (POS) debit purchase. This may allow patrons to withdraw more funds compared to a traditional ATM withdrawal due to banking limits on these types of transactions. Funds are available on a single voucher which means patrons spend less time retrieving funds and more time playing with withdrawn funds.
When QuikTicket is offered and upon bank approval, a gaming ticket is dispensed to use as casino currency for gaming. Patrons will always have the option of receiving cash for a POS debit transaction and can redeem their QuikTicket gaming voucher for cash at the same full-service Everi kiosk.
In its short time on the market, QuikTicket is having a swift and positive impact on reducing operators' cash currency handling costs, counterfeit notes, fraud, and pilferage that are common with cash currency transactions.
"The best feature is the debit card POS transaction on QuikTicket versus the ATM withdrawal, potentially allowing for more funds to be dispensed," commented one judge.
---
CrystalBetting Terminal- IGT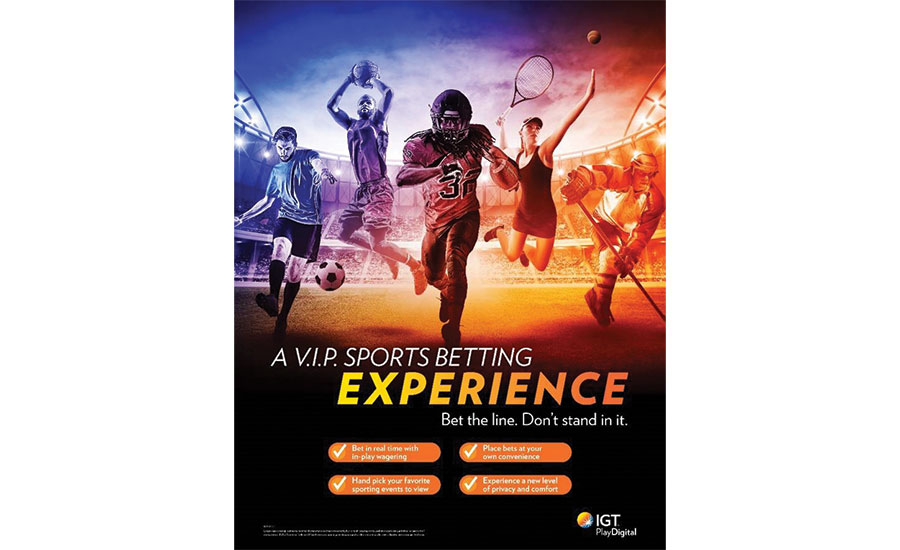 IGT's CrystalBetting terminal is a one-of-a-kind sports betting terminal that redefines the traditional sportsbook experience. The innovative solution combines the familiar betting options that players love, with new features such as in-play and real-time wagering, all offered on a high-definition, personal touchscreen display.
The CrystalBetting Terminal gives players a VIP experience by allowing users to stream multiple live sporting events to the terminal's personal 27-inch display where they can make pre-game, in-play, and real-time wagers without standing in retail betting lines. The terminal features a betting-focused design with privacy wings, downlighting, USB charging port and a personal listening audio jack for a truly unique patron experience.
As a stand-alone terminal, the unit can be placed within an operator's sportsbook or on the casino floor to extend the betting proposition to a new set of players. In addition, this innovative system-agnostic solution can be paired with IGT's PlayShot sports betting platform, or third-party solutions for optimal flexibility.
The CrystalBetting terminal can reduce operational costs by putting a sportsbook within a terminal, eliminating lines and making it easier for bettors to place their wagers. The ability to make in-play and real-time wagers will keep players engaged during entire sporting events.
"The ability for in-game betting could be a game changer for casinos as turnover should increase exponentially," a judge said. "IGT is on the leading edge with this technology."
---
Scarab Video Slots- IGT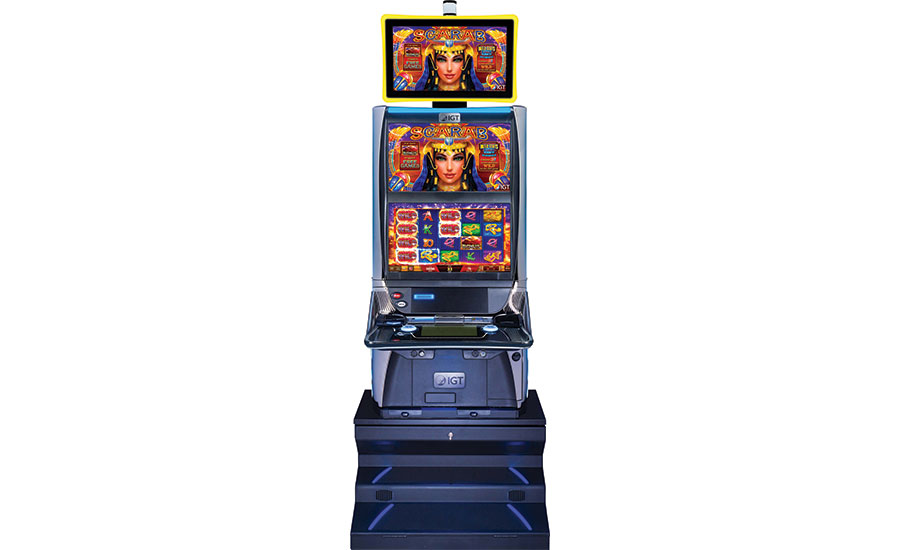 IGT's Scarab Video Slots continue to outperform floor averages on casino floors around the world. The vibrant game features easy-to-comprehend persistent game mechanics such as the Wild Stays, Charges and Then Pays feature, which have proven to entertain players, differentiate casino floors and increase coin in.
Scarab combines the player-favorite Wild Stays Charges Then Pays feature with a unique 10-spin cycle that keeps players on the edge of their seats. When a Scarab symbol lands anywhere on the reels, it turns that reel symbol gold. As players continue to wager and spin, they'll collect additional Scarab and gold symbols. After the tenth spin, all gold symbols are transformed into wild symbols for the chance to win big.
The title is offered on IGT's CrystalDual 27 and the CrystalSlant cabinets providing operators flexibility when deploying this game. Since its debut, Scarab has ranked high on the Eilers-Fantini Game Performance Report, and held a leading position in the report's "Top-Indexing Game" category for several consecutive months.
"The graphics and cabinet are attractive and the game math and features keep players coming back for more," a judge said. "This is a great game from IGT that warrants multiple units or banks on the casino floor."
"By resetting the persistent game mechanic every 10 spins, players easily understand that it is in their best interest to continue to play until the 10 spins have been completed… thus leading to an increase of advantage play on slot floors," another judge added.
---
Sex and the City Ultra Video Slots- IGT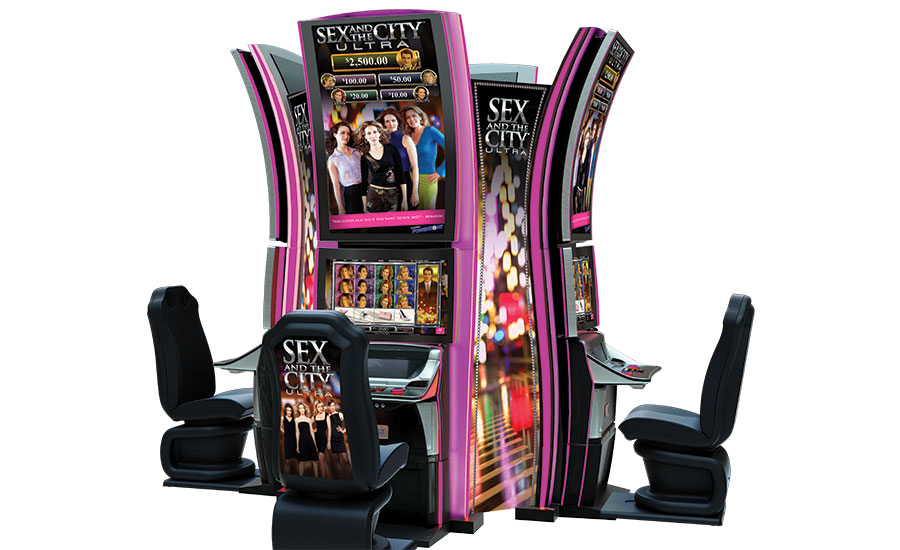 IGT's Sex and the City Video Slots combines the player-favorite Sex and the City theme with gaming industry-first PowerSight technology to create a gaming experience unlike any offered on casino floors. The title gives players a new way to interact with their favorite slot game and creates an enhanced and interactive gaming experience.
The title leverages PowerSight technology which is powered by cameras that simultaneously track head and eye movement enabling players to control player-selectable components of gameplay in pick bonuses by simply staring at on-screen graphics. For example, in the game's Champagne bonus, players can choose to utilize PowerSight technology and then pop bubbles by simply looking at them. As the bubbles pop, players collect diamonds for a chance to win credits or multipliers.
The title is housed on the CrystalCurve ULTRA gaming machine which features a 32-inch, ultra-HD curved main display with a 50-inch ultra-HD curved upper display for a crystal-clear gaming experience from all angles. The CrystalCurve ULTRA also includes crowd detect capabilities that engage passing patrons and invite them to play the game.
From game-changing technology to stand-out hardware, IGT's Sex and the City Ultra Video Slots and PowerSight technology is sure to differentiate a casino floor and deliver a modern player experience unlike anything previously available on a slot machine.
As the video game generation continues to get older, manufacturers are looking at way to bring a more immersive experience to the casino floor," a judge said. "IGT's PowerSight is a bold step in that direction."
---
Infinity V55 Edge Sawtooth- INCREDIBLE TECHNOLOGIES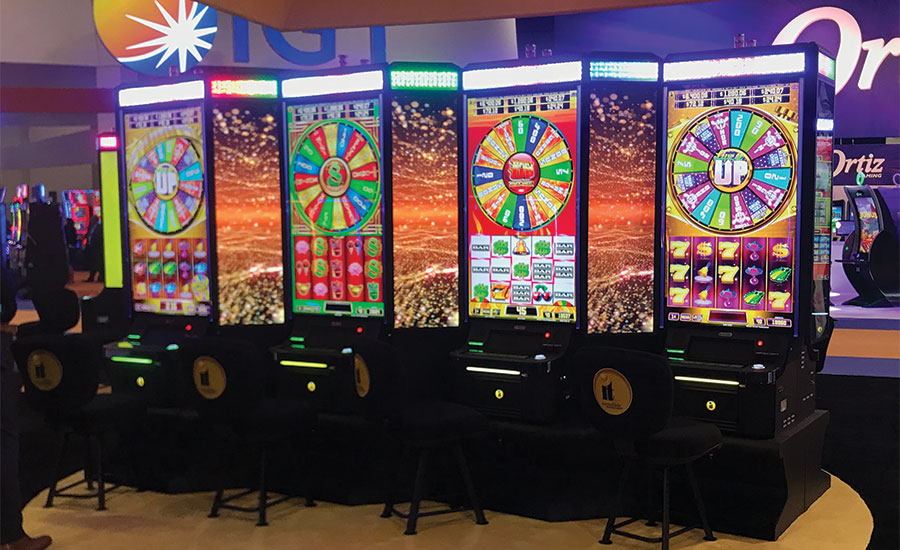 The Infinity V55 Edge, a unified gaming and product merchandising package that debuted at the Global Gaming Expo 2018, is a game changer—no other space saving, video wedge exists in the gaming industry, let alone with a brilliant 4K display.
One of the most innovative configurations shown at its G2E debut was what Incredible Technologies (IT) has dubbed "The Sawtooth." The Sawtooth has proven to be the highest performing bank configuration in the company's Edge offerings since its nationwide rollout. Laid out in a unique zig-zag pattern reminiscent of the blade of a saw, the Sawtooth provides maximum floor space efficiency while giving players a more comfortable gaming experience and  allowing floor team members ease of access for service without disturbing or startling players from behind. The angled games paired with 4K monitors housed between each EGM, and on the end caps if a back-to-back configuration, creates an undeniable centerpiece with stunning 4K video visible from any position on the floor.
The Edge monitors play video content curated specifically for each bank and property. With the opportunity to add custom content, operators are given unprecedented access to capture attention right at players' seats for high-quality, property-specific promotions and game attract videos.
As the first-of-its-kind, the Sawtooth is blazing a trail for operators considering specialty configurations to create feature banks specifically for their floor's unique needs. Since the launch of the Sawtooth, IT has designed and installed three additional original Edge configurations never before seen on a slot floor: The Diamond, The Flying V and The Pinwheel.
 "Incredible Technologies has created a truly unique and visually vibrant effect in the Infinity V55 Edge Sawtooth," a judge said. "The ability to customize the content is the icing on the cake."
---
Universal Cabinet- INTERBLOCK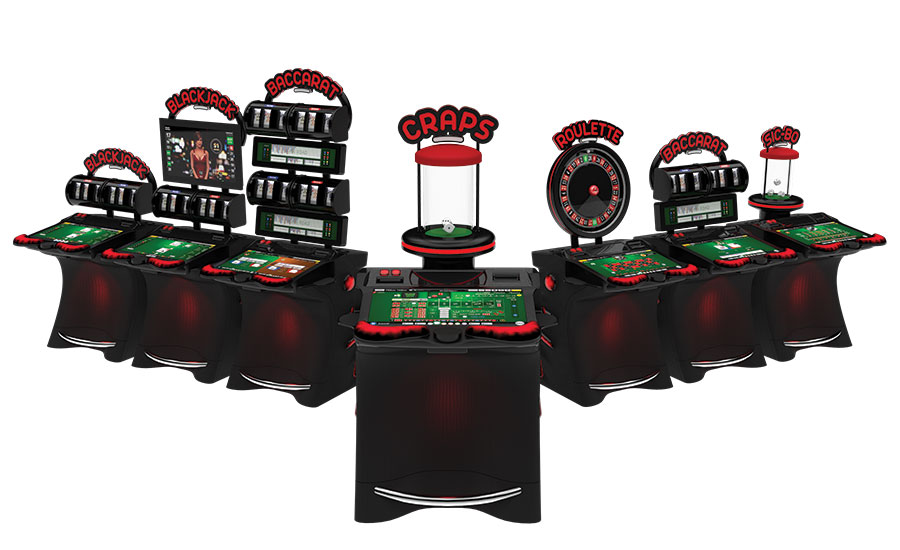 Interblock's Universal Cabinets are innovative stand-alone single seat gaming devices with table game features offering individual games of player-favorite live table games, with the footprint of a slot machine. Players purchase credits through the bill acceptor and cash out through the ticket printer just as they would on a slot machine, but that's where the similarities end.
There are four different games offered on the Universal Cabinet: craps, roulette, blackjack and both single and dual-shoe baccarat. It has been designed for both new and experienced table games players that want to play table games at their own pace, in their own environment.
Universal Cabinets are designed to lower labor expenses while allowing casinos to offer a personal table game experience. The innovative cabinet and software combination allows the operator to quickly and easily complete game swaps. Universal Cabinets are modular, which provides casinos unlimited possibilities while configuring their floor.
All Universal Cabinets are also equipped with Interblock's exclusive Simultaneous Bet Prevention Technology, which protects the house from players who are rack up valuable points due to revenue-neutral playing. The landmark technology is a major milestone in the field of electronic table games (ETGs). Operators have more control over players earning points and rewards due to revenue-neutral playing such as betting both red and black or even/odd on the same game in an electronic version of roulette. The technology also prevents such players from occupying a seat that could be used by a legitimate player, and it protects earnings by making it impossible for a player to receive unearned credits and convert them to cash.
The patented technology behind the Universal Cabinet allows players to play table games at the same rate as a slot machine, thus driving handle previously unachievable.
"The best features of the Universal Cabinet are the increased speed of the single-player unit along with the Simultaneous Bet Prevention Technology," a judge said.
---
Concerto Opus Video Slot Cabinet- KONAMI GAMING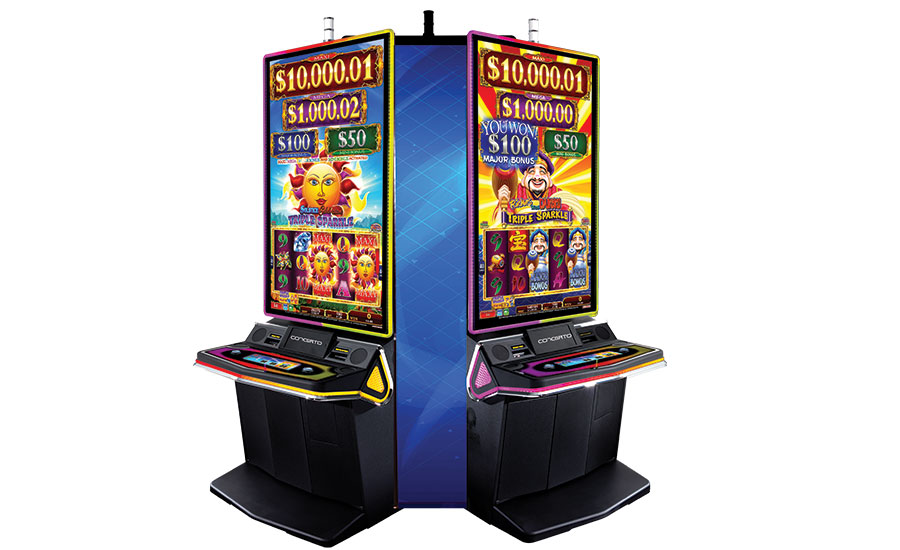 Konami Gaming's extra-large Concerto Opus video slot has demonstrated success as an oversized cabinet with big entertainment value but a reasonable footprint on the casino floor.
This machine uniquely delivers 4K ultra high-definition (UHD) game content across a 65-inch display, allowing operators to offer original Konami themes with pin-sharp game graphics and a depth of visual clarity in every spin. The machine's sleek cabinet frame fits flexibly across the casino floor—in banks, pods, end caps, and more. Whether across the room or across the aisle, this machine's UHD screen quality, 65-inch display, multi-color edge-lighting, and signature holographic side lighting element draw lasting attention and meaningful engagement.
Each Opus cabinet is also equipped with hardware features that cater to the preferences of players and pairs, including dual spin buttons, dual cup holders, USB charger, and a custom-lighted TouchDash button deck. It is a core example of the latest proven technology enhancements in immersive slot entertainment.
Opus is the right size for an oversized cabinet to offer players a memorable and engaging experience from top to bottom, while optimizing performance and practicality for the casino property.
"Large-format machines are always a nice addition to the floor," one judge said. "The Concerto Opus uses the 65-inch 4K UHD beautifully with sharp graphics to attract players."
---
KX 43 Video Slot Cabinet- KONAMI GAMING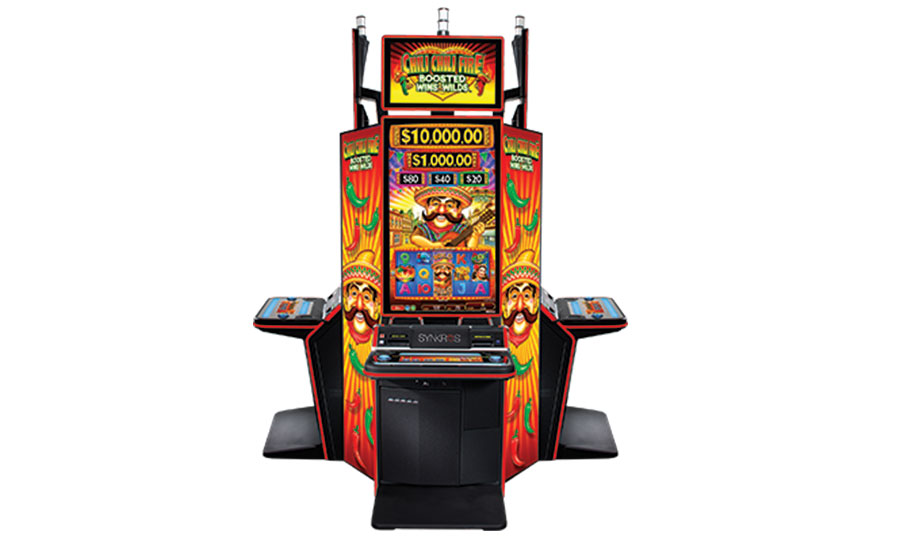 Konami Gaming's KX 43 video slot cabinet exemplifies a focused approach to video slot product by delivering fresh technology to the player touchpoints that are most important for entertainment and asset value—it successfully delivers 4K ultra high-definition (UHD) gaming in a premium yet practical package.
As players turn increasingly toward larger, richer game screens, KX 43 fully caters to that preference without exceeding a standard base width. With a relaxed slant top, dual bash buttons, dual spin buttons, custom illuminated button dash, and convenient USB charger, this cabinet focuses player value where it matters most. This in turn maximizes the product's long-term value to the business.
Like many of the latest cabinets, KX 43 has a digital touchscreen button panel, but to take the entertainment value further, Konami uniquely surrounds it with strips of environmental lighting above and below the buttons. KX 43 is also the debut cabinet for Konami's newest attract lighting hardware, which runs multi-color synchronized effects from topper, across the edges of the dash, and reaching all the way down to the floor. Both of these custom lighting effects are programmed to respond to game play events, for memorable player entertainment and engagement.
In addition, the cabinet's convenient standard base width and slant top make it easy to place across an array of areas across the casino floor, for optimal player reach and operational ease. KX 43's design brings high entertainment in a highly practical package.
"The KX 43 creates a big game look but still fits on a standard base," a judge said. "With games getting bigger and bigger it is nice having new games that will still fit on a standard base."
"The KX 43 is another big step forward for Konami hardware and the presentation could not be better," another judge added.
---
SYNK Vision- KONAMI GAMING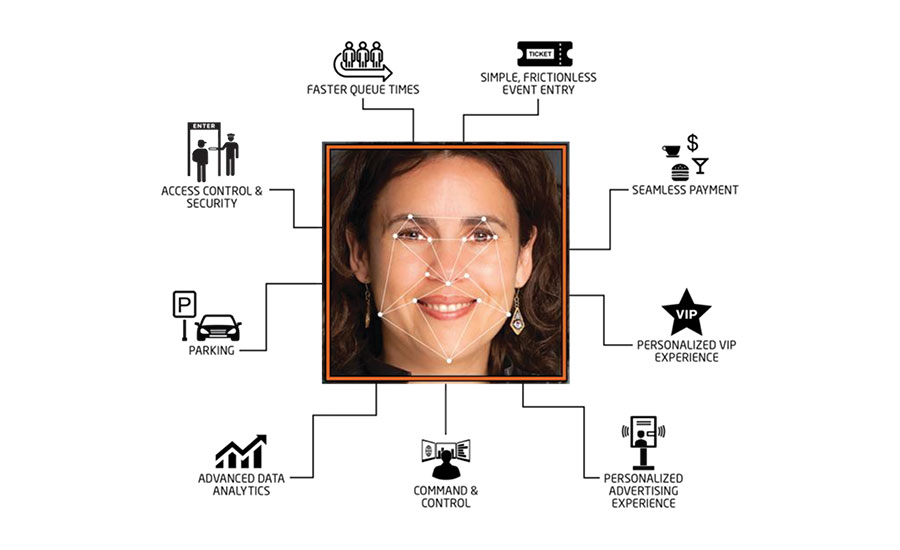 SYNK Vision is a biometric player tracking solution for Konami Gaming's SYNKROS casino management system that uses facial recognition to identify, rate and reward all players, regardless of whether they are members of the established player loyalty program. It tracks players automatically based on their unique facial characteristics rather than requiring them to manually sign up or use a player's tracking card. This enables casino operators to truly see, understand, rate and reward all carded and uncarded play activity on the floor for the first time.
For years, casino operators have leveraged loyalty card systems to track player activity, which requires a high level of on-going consumer adoption and operator maintenance. For traditional card systems to properly track activity, players must initiate the enrollment process, physically keep the card on their person, and remember to card-in each time they play at an EGM or table game.
Konami's SYNK Vision effectively eliminates the need for these manual customer inputs because the card-in process is automated through biometric tracking. Cameras placed in each EGM and mounted at table games, use facial recognition technology to either connect a guest's activity to his/her existing loyalty account or associate an uncarded guest to his/her own anonymous player loyalty account. This gives casinos the ability to automatically track, reach, analyze, and reward every guest that plays at the property.
Furthermore, SYNK Vision is fully integrated and operates seamlessly with Konami's SYNKROS system, allowing operators to configure incentives, bonusing events, hot seats and offer rewards to both loyalty program members and anonymously tracked players at the EGM or table game to encourage player loyalty and increase share of wallet. These rewards enable operators to create a differentiated guest experience and maintain an edge over competitors.
"Facial recognition has tremendous potential for application in the gaming industry and would benefit both the operator and the guest," a judge said.
---
Key Changeable Locks- LOCKDOGS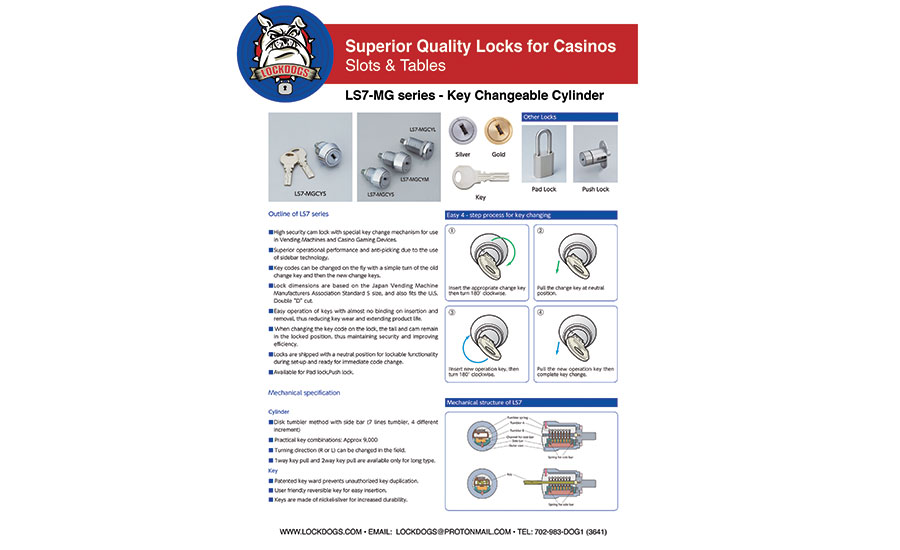 Locks have long been a necessity for casino operators, protecting everything from electronic gaming machines (EGMs) and table games to countrooms, cages and trollies. However, these safety devices can be difficult to maintain and manage, especially if keys are lost by accident or as a result of subterfuge, forcing operators to "rekey" an entire property, which can result in increased payroll costs and loss of revenue due to games being out of service.
A solution to this problem is the key-changeable lock from Lockdogs, which allow operators to change key codes up to 13,000 times, meaning operators can rekey an entire floor without having to drill out or remove any cores. With Lockdogs Locks, four slot technicians can rekey a property of 1,200 EGMs in a matter of hours instead of days; an obvious cost and time savings compared to traditional lock replacements.
Unlike antiquated, easily compromised dimple lock technology, Lockdogs products use innovative micro technology, creating a more ergonomic lock that saves operators and manufacturers time and money as result of superior design that emphasizes "no planned obsolescence."
Lockdog Key Changeable Locks also avoid inventory by application—that is to say no need to separate locks in six different buckets by application (bill validator, slot door, CPU, etc.) For example, Lockdog locks can be removed from slots and keyed for table games and vice versa.
All Lockdogs locks are also offer enhanced security features and boast technologies such as left- or right-stop cams, which allow operators to set the direction in which the lock will work—a seemingly minor but novel convenience that operators have wholeheartedly embraced.
"It's great to see this kind of innovation in a field that gets very little attention," one judge said.  "Replacing locks after a security breach can be a huge expense for any casino."
"Lockdogs Key Changeable Locks offer great features and could be a huge time-saver, especially if they are installed on new slot machines before they arrive on property," added another judge.
---
Host Player Management Casino CRM- PLAYERSOFT TECHNOLOGIES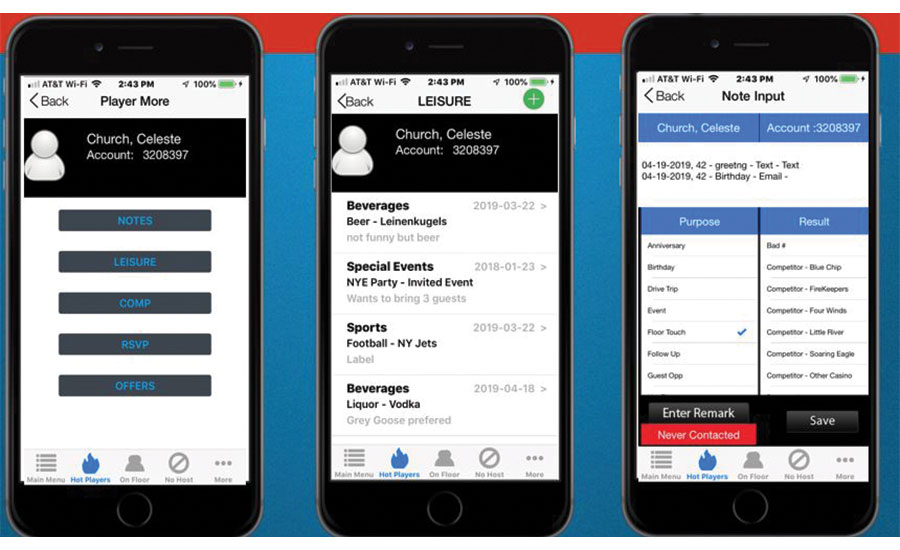 The Playersoft Host Player Management System is the only real-time fully mobile solution that goes beyond reporting and enables true guest interaction. Playersoft has developed a system that is not only mobile but user-friendly, efficient, profit-driven and can be used in any size casino.  From small to large casinos, Playersoft's Host Player Management Casino CRM system, known as HPM, manages teams and players, making this tool for player development a win/win for both the casino and their guests.
Identifying and cultivating players are primary goals for hosts. Using HPM enables host teams to manage guests more effectively and efficiently, breaking the chain from their desk, allowing hosts to interact with their guests where it's most meaningful, face-to-face. This modular system takes actionable information from all casino systems and puts it directly at the host's fingertips, where they can make the better business decisions on-the-fly.  What's more, it allows player development teams to view player history, account balances, offer (valid and redeemed), hotel stay history and arrivals report, invites to events, POS activity and golf tee times. Pulling from all property systems gives hosts teams a full 360-degree view of a players worth.
Included with all the data are customized views of real-time floor activity, guest locations and real-time alerts based on guest activity, ensuring that hosts are on the floor making connections with the right guests, at the right time.
Casinos use Host Player Management to create incentive programs for hosts by using Playersoft's full-featured contact management system, allowing managers to track host productivity, schedule calls, and view contacts by host while monitoring floor and revenue activity.
"Any casino with premium players needs a product like this… not only to enhance the guest experience, but it also provides the quantitative metrics to monitor and measure host performance," a judge said.
---
RSVP Event Manager- PLAYERSOFT TECHNOLOGIES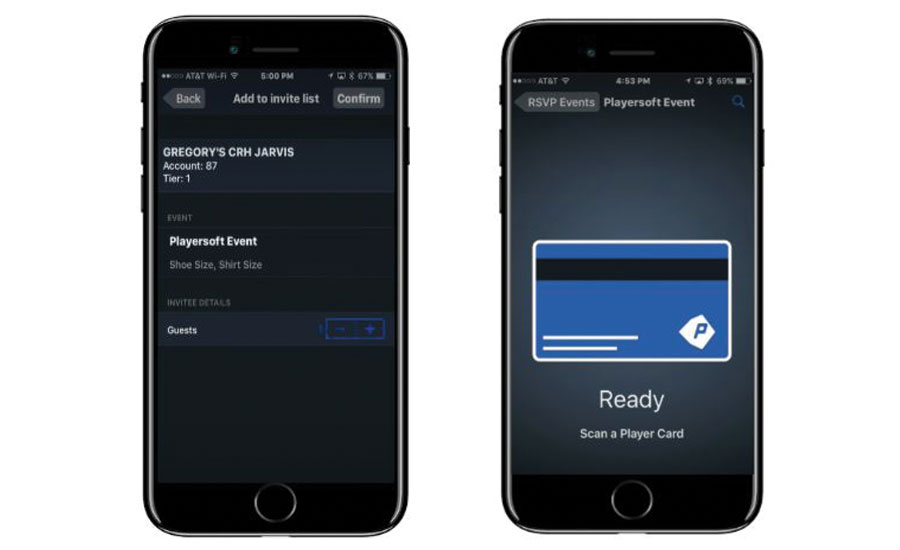 Playersoft's RSVP Event Manager is the ultimate reservation management system for casino operators. With the use of one application on a single device, a casino operator can reserve a guest's invite for an event or continuity giveaway, record and save any notes associated with that reservation, add the number of guests the main guest will be bringing and instantly send guest a confirmation e-mail.
When it's time for the event to begin, the operator can simply switch the application from "RSVP" to "Check-In" mode.  Use the device to check-in and track all guests who have responded to the invite. With a single swipe of their player's card, teams can view if guest was invited, how many guests were guaranteed, review any notes left on the invite, check them into the event and offer any bonus or gifts for attending. Swipe and track all "plus one" guests and associate them with the invited attendee, providing complete tracking of attendance and invited guest value.
If a guest does not have a player's club card or needs a reprint, this is not a problem, RSVP seamlessly integrates with Playersoft's award-winning Mobile Enrollment system to allow for quick club enrollment and automatic invite and check-in to the event.  RSVP also offers various levels of custom bonus packages that can be built and added to events in minutes, via mobile or on the desktop application. The system provides complete automated tracking of play, redemptions and event costs, giving the casino a full understanding an ROI on event.
This user-friendly application is being used across many casino departments, including, player development, marketing and reservation call centers, streamlining all reservations to one central database. RSVP keeps event reservations clean and manageable, all in real-time.
"Depending upon the number of guests you are managing, an automated system to track attendance could be a convenience or an absolute necessity," a judge said. "The RSVP Event Manager looks like a great tool to manage guest events."
---
TYM Floor Performance- TANGAM SYSTEMS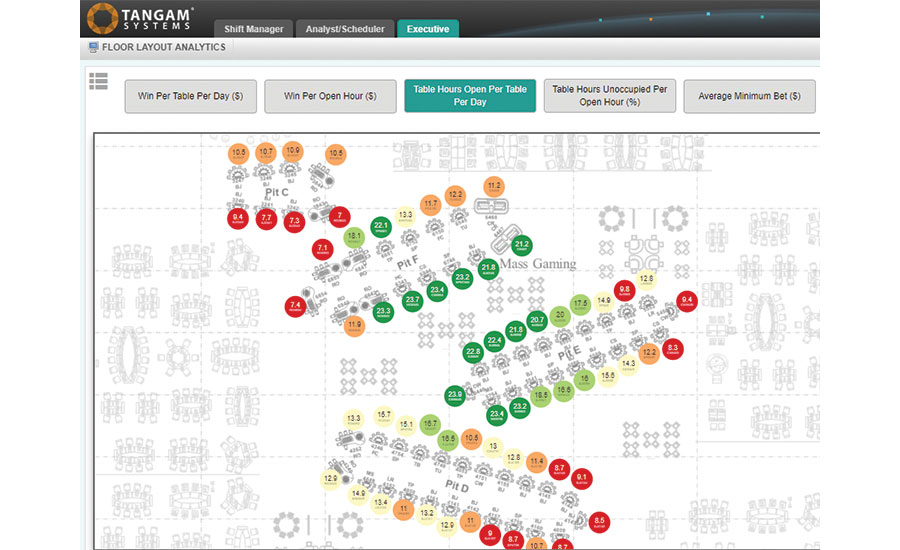 Tangam System's breakthrough software, Table Games Yield Management (TYM), optimizes spread planning, game mix and dynamic management for table games. TYM is the only software of its kind, and results in improved profitability, highly productive teams and a better patron experience.
TYM's latest addition, TYM Floor Performance, challenges the status quo of how table games operations at all levels are traditionally run, to a more dynamic and data-driven culture. Operations managers are empowered with software tools to make better, faster decisions; both for future planning and in real-time. TYM is a game-changer for table operators. It's designed to provide actionable recommendations at all levels to provide the right game, at the right time, at the right price point, resulting in an enhanced patron experience, and with it, profits. It makes complex table games data actionable to ordinary users, enabling managers run their businesses and drive performance improvements.
TYM is also backed by exceptional support. From the initial rollout of the software, Tangam's operations and analytics experts work with all levels of staff to seamlessly integrate data-driven decision making to their daily operations. The unique capability of combining financial and operational data and visualizing in a way that quickly identifies new insights and opportunities to improve financial performance is what makes TYM Floor Performance unique.
"The TYM Floor Performance product appears to be an evolution of yield management products from Tangam that could help management identify revenue opportunities faster than ever before," a judge said.